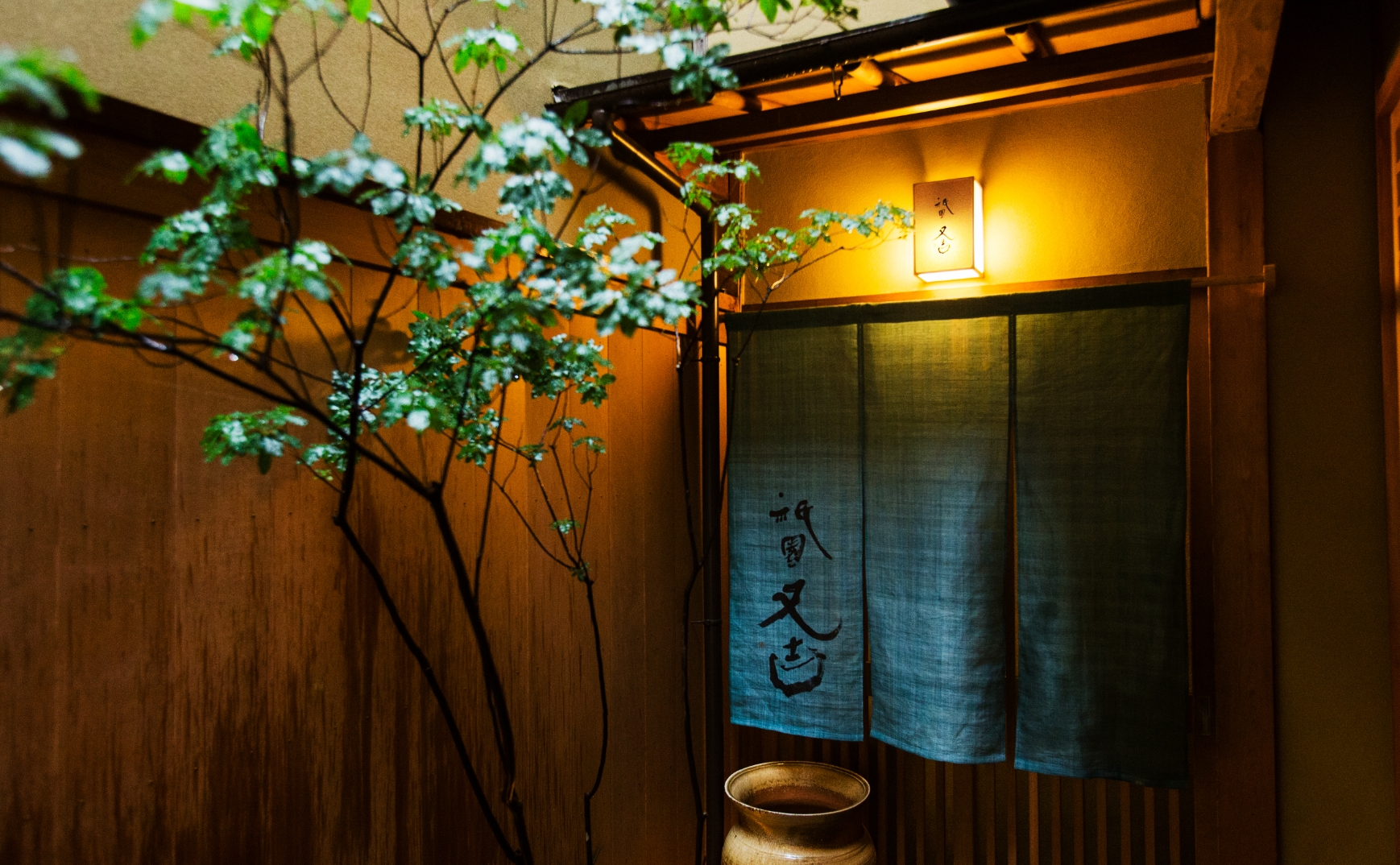 gion matayoshi
祇園 又吉
ミシュラン二つ星シェフ、又吉氏の京懐石の店。
祇園の中でも恵まれた立地に位置する築(100年)の木造建築は長年地元の人々により親しまれてきた。
又吉氏の創作は、天性の繊細さから成る優しさと、生まれ育った環境から成る力強さのバランスにより表現される。
既存建築物の改修にあたり、空間デザインコンセプト自体も又吉氏の創作スタイルと同調させることにより、来客者が自然と"御食事を楽しめる"場となるよう考えた。
祇園又吉を支えるバックヤードは、限られた空間の中で最大限のパフォーマンスを得られる配置及び動線となるよう形成し、大将又吉氏のポジションであるカウンターエリアとは縁が切れているものの、南北両端に開口部を設ける事で十分に、かつ、しなやかに、コミュニケーションが得られるよう計画した。
プライベートで親密な用途である個室は、坪庭に面した主出入口より直接アクセス出来るよう配置し、来客者が様々なシチュエーションで利用できるよう配慮した。
又吉氏個人が持つ、動くエネルギーが表現された空間。
A renovation project for Chef Matayoshi, a two-star Michelin chef of traditional Kyoto cuisine. Located along Hanamikoji Street, the restaurant, like other traditional wooden structures (machiya) in the hidden oasis of Gion, Kyoto, has played a significant role in the lives of the people in this area for more than 100 years.
Chef Matayoshi's culinary creations are generated by the balance between his natural sensititivy and the dynamism formed by the Okinawan environment where he spent his childhood.
The design concept of the renovation synchronized these characteristics of Matayoshi's culinary creations — the balance of sensitivity and dynamism – in a way that enables guests to enjoy their meal in its natural state.
The kitchen, which supports Chef Matayoshi's work, is designed for his pupils/staff to perform their best within a limited floor area. The kitchen is separated from the counter seats, where guests observe Matayoshi's impressive culinary skills. Two accesses to the kitchen – in the North and South – balance out the circulation and create more open communication between the two areas.
A private room is located next to the main entrance where guests can enjoy a quieter dining experience. The restaurant can be used for a variety of occasions.
Most importantly, the design of the restaurant creates a unique energy flow that expresses the innate character of Chef Matayoshi.
data
名称

祇園又吉

所在地

京都府

主要用途

和食レストラン

構造規模

木造建築の大規模改修
project

Gion Matayoshi.

location

Kyoto

principal use

Japanese restaurant

structure

Large-scale renovation
other works